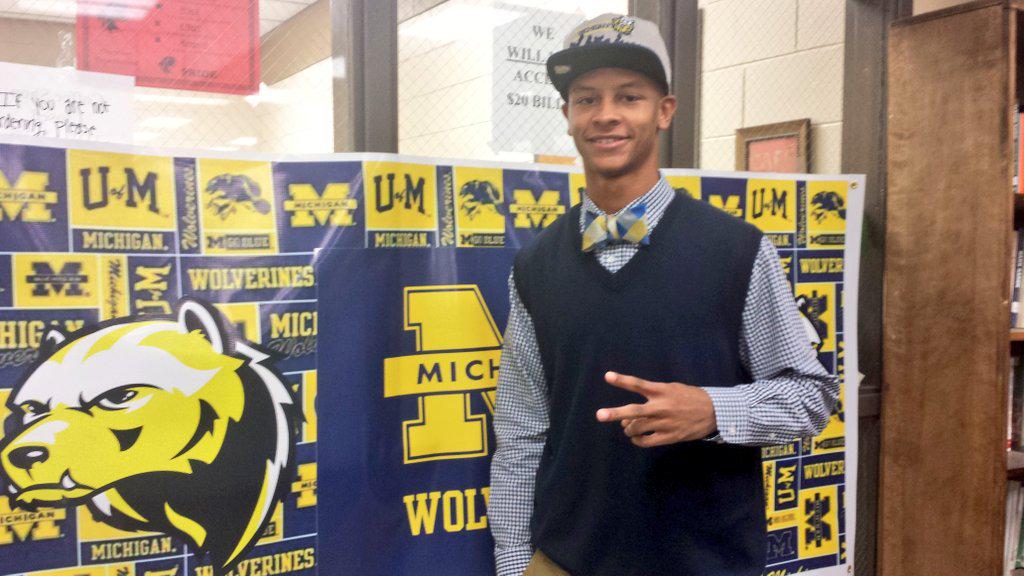 Keith Washington
Name:
Keith Washington
Height:
6'2"
Weight:
175 lbs.
High school:
Prattville (AL) Prattville
Position:
Cornerback
Class:
Freshman
Jersey number:
#6
Last year:
Washington was a senior in high school. As a quarterback, he was 92/162 passing for 1,718 yards, 17 touchdowns, and 6 interceptions; he also rushed 152 times for 1,201 yards and 20 touchdowns. He was a 247 Composite 3-star, the #78 athlete, and #955 overall.
TTB Rating:
68
Washington grew up in Louisiana and Texas before moving to Prattville as a junior. Once he arrived, he took over the quarterback job and had quite a successful two-year career there. He was good enough to earn a fair number of scholarship offers, and he committed to Cal. Michigan swooped in with an offer late in the process after Jim Harbaugh was hired, and Washington committed to the Wolverines without ever visiting Ann Arbor.
Washinton has not played much cornerback in his career since he was the starting quarterback, and he did not have the advantage of enrolling early. Since he is very unpolished and skinny, it's reasonable to expect that he will redshirt. Michigan is fairly thin at corner, though, so a couple injuries could put him on the field. The coaches like his speed, change of direction, and mentality, and I think he might get a chance before Reon Dawson (who is only 3 lbs. heavier than Washington despite being a redshirt sophomore). But if the Wolverines need to count on Washington, they might be in trouble.
Prediction:
Redshirt if possible